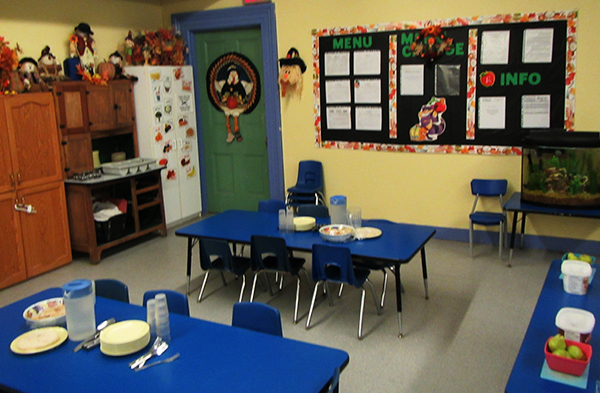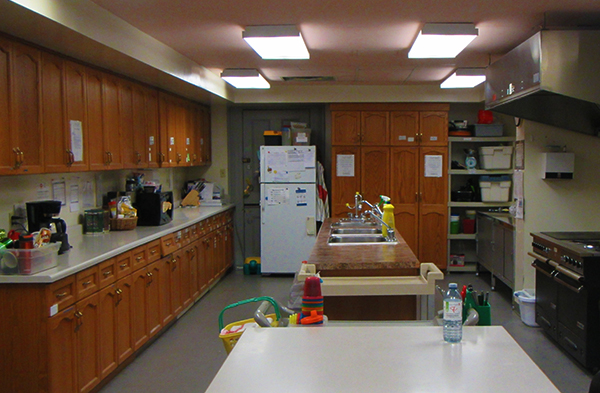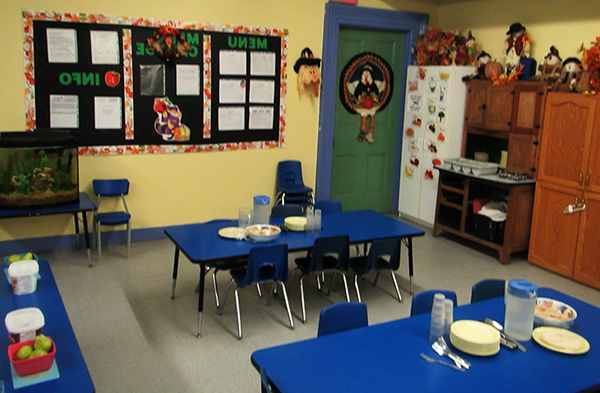 At Tender Loving Daycare we offer a well-balanced variety of foods as the first step in teaching our children the value of good nutrition. Children enrolled in the centre will be offered a morning snack, lunch, and an afternoon snack.
Our menus meet the Guidelines for Canada's Food Guide.
Learning Good Eating Habits
Lunch and snacks will be served at the same time every day. Meal times offer opportunities for children to learn good eating habits and develop a positive approach to a variety of foods. Staffs always sit with the children and model and encourage the children to try the food offered to them. We never force a child to eat, but offer each child a small portion to begin as large portions can deter fussy eaters. When a child has finished their first helping they will be offered more. This is also a time to help with self-help skills such as pouring water for themselves, scraping their own plates, etc.
Tender Loving Daycare offers two rotational menus; one throughout the spring/summer and one for throughout the fall/winter months. Each selection of menus has a six week menu plan that is rotated through, throughout the season.
Menus will be posted out front of the kitchen as well as in the front foyer. Any substitutions to this menu will be posted for parents allowing them to plan for meals at home. What has been served is always documented in our kitchen records, allowing us to look back if ever there was a suspected allergy.