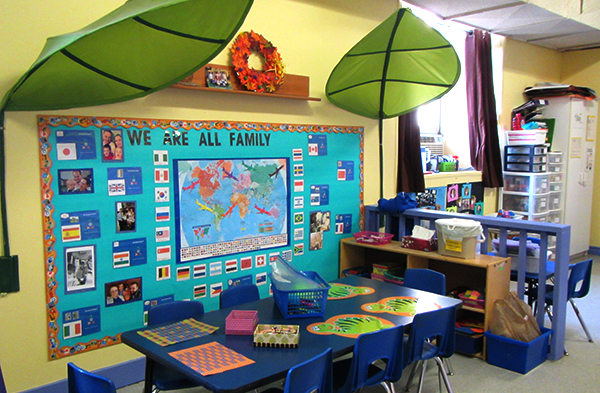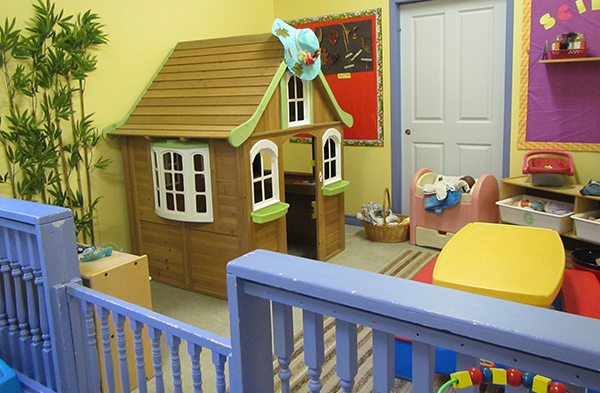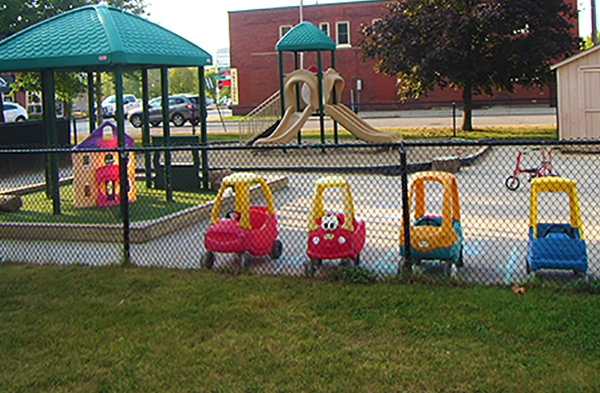 Our centre and program are fully licensed by the Ministry of Education. Our facilities are inspected regularly by the Ministry and Waterloo Region Public Health. All requirements have been met in order to maintain a safe and healthy environment for your child.
Our facilities are located within the historic church; the children refer to as "the castle". We have large windows in all of our classrooms, which make it bright and welcoming. We also have an indoor gross motor area and separate eating area for the preschoolers. The classrooms have all been created with a variety of learning centres for the children to explore daily. We have onsite kitchen facilities which allow us to not only create healthy snacks and meals for the children, but allows the children to participate in cooking activities that are tied to their snacks.
Our indoor gymnasium allows us to foster gross motor development for all the children even during inclement weather!
Our large eating area allows us to share meals altogether. Older children can act as role-models to our young children as they gain experience in mastering self-help skills and table manners. Snacks and meals are one of our favourite times at Tender Loving Daycare.
Our curriculum is unique to Tender Loving Daycare. As we watch for the children's interests and where they are developmentally, we plan our program experiences. We incorporate jolly phonics activities, cooking, science activities and many community excursions to create a well-rounded program. Our classrooms do follow a daily schedule incorporating snacks, lunch, bathroom breaks and gross motor time indoors and/or outdoors.
Each month, parents are given a calendar with some of the major events that we have planned for the children and families, as you are encouraged to participate in our program at whatever level you are comfortable.
Group Size, Age & Ratio.
Toddler Program
Group Size: 15 children
Age: 16 months to 30 months
Ratio: 1 teacher to every 5 children
Our toddler program focuses on hands on learning as children navigate their environment using their senses. The focus of this program is to help the children adjust to playing and learning in a group environment while enhancing self-help skills to develop.
Preschool Programs x2
Group Size: 15 children
Age: 30 months to 5 years
Ratio: 1 teacher to every 8 children
Our preschool programs build on the self-help skills developed before graduation from the toddler room and expand on social skills development. They are encouraged to explore and make connections with the environment and community around them