Our Daycare
We would like to welcome you to our website. We hope to share with you a little about what we do each day at Tender Loving Daycare. Don't hesitate to contact us, if you would like a tour of our facilities or more information about us!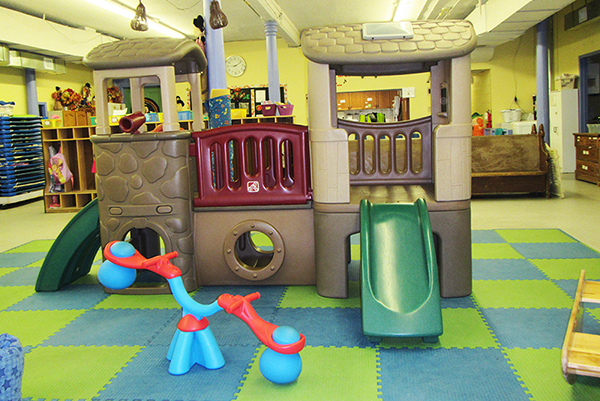 PROGRAM
Statement
Our program statement embodies our philosophy when it comes to children and families. It will inform you of what you will see taking place at Tender Loving Daycare and how we hope to invite you into our community.
Daily Program
& FACILITIES
Our centre is located inside of Knox's Galt Presbyterian Church at 2 Grand Avenue South in Cambridge. We are licensed to serve 45 children between the ages of 16 months and 5 years old.
We operate from 6:30 a.m. to 6:00 p.m. all year round. Tender Loving Daycare features 3 large classrooms, an indoor gymnasium, and large kitchen facilities with separate eating area where our meals are served.
We also boast a large shaded and fenced playground with a climber, grassy sitting area, sand play area and room for various gross motor activities with play equipment.
Family INVOLVEMENT
and Community ENGAGEMENT
We encourage family involvement in many ways at Tender Loving Daycare. We have field trips, local downtown excursions; share your talent days, family evening events, progress report evenings, as well as many other opportunities to help support your children within the centre. We are open to all suggestions about how you would like to be involved in your child's education while at the centre.
At Tender Loving Daycare, we also like to take full advantage of our local culture and environment in downtown Galt. We are located within walking distance to local trails, public library, senior facilities, local farmers market and many other amenities. We want the children to feel a part of the community.