About Us
Welcome to Tender Loving Daycare, an online window into our fabulous programs and facilities.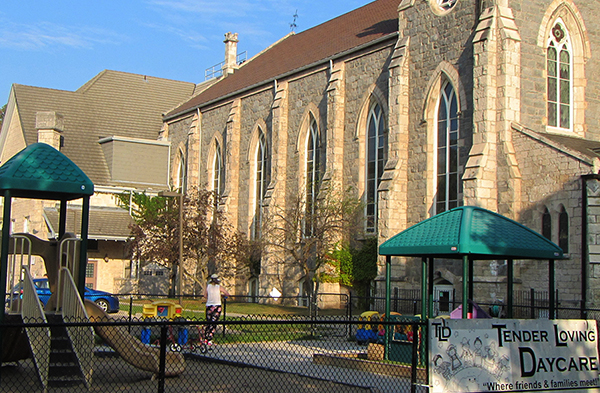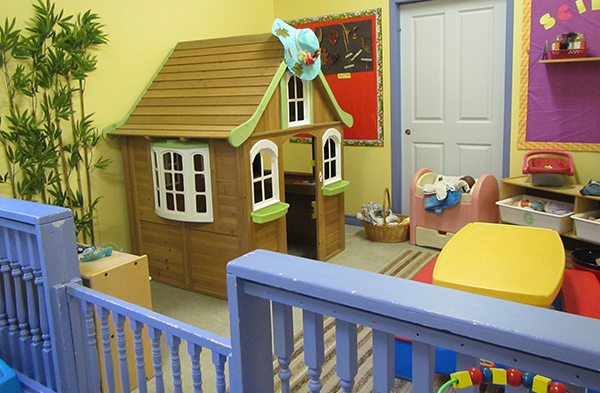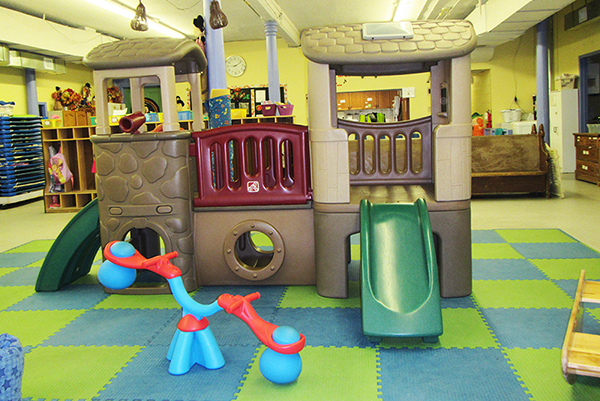 Our History
Hello, my name is Tracy Rees, ECE. I am the founder and Director of Cambridge's two Tender Loving Daycares.
I graduated from Mohawk College with a diploma in Early Childhood Education in 1988. Throughout my career I have been dedicated to the continued improvement of quality in the Early Childhood Education field. First offering high quality child care to the families of Cambridge as a frontline educator, then mentoring fellow educators in my subsequent supervisory roles, and most recently in my role as Treasurer with the Association of Early Childhood Educators of Ontario.
After enjoying over 11 years hands on experience in Early Childhood Education, combined with being a mother of 3 young children myself, I realized that affordable quality child care options were still limited in the Cambridge area.
I put my years of experience in the field and continued commitment to offering quality child care into formulating a plan to open up a new centre in the Cambridge area. As a result of this effort Tender Loving Daycare opened the doors of it first location, located in Knox's Galt Presbyterian Church, in the summer of 1999.
Hard work went into designing and developing the philosophies and principles behind Tender Loving Daycare. Founded on the philosophy of developing a centre, not only to provide high quality child care to the residence of Cambridge, but to foster an environment where friends and family can feel comfortable to come to meet.
I would like to take a moment to thank my family, friends and the great team at Tender Loving Daycare for all their generous support and hard work in helping to make my first centre such a success. Your belief in what Tender Loving Daycare stands for is truly appreciated.
Tender Loving Daycare continues to be a great success today and as of July 2003 I am excited to be able to offer Tender Loving Daycare Too, located in the Heritage Plaza on the corner of Elgin Street North and Avenue Road.
Between our two centres we are proud to be able to offer high quality, affordable child care options to over 70 members of the Cambridge community.
So come on in, relax and have virtual tour of our centres.
With thanks
Tracy Rees, RECE
At Tender Loving Daycare we offer a special program that all our children and families anticipate arriving at each morning. A place that not only meets your child's basic needs and physical requirements, but will help to foster their growth into wonderful, caring little people.
Our goal is to work in partnership with you as a parent to establish positive self-esteem, values and confidence in your little one. We hope to become a natural extension to your family as both a resource in the field of Early Child-hood Education and as a support through the exciting times ahead.
Our Goals and Objectives
Provide an educational and nurturing, supportive environment which stimulates
and enhances emotional, social, intellectual and physical growth in a child's development.
Provide well-balanced nutritional snacks and meals each day.
Ensure a child's basic needs and physical requirements are continually met on a daily basis.
Provide an environment that can be explored and engaged in fully,
our staff is setting the stage for your child to explore, play and engage in our program.